(the works | THē wərks), informal. everything needed, desired, or expected:
the heavens put on a show: sheet lightning, hailstones—the works.
the works Culture
We're kinda weird. We love being weird. We love what we do.
We're a magical group of humans, stoked on building meaningful relationships while collaborating with our clients – designing solutions for websites, print collateral, and more – to progress their missions. Multi-talented, unpretentious hipsters. Detail-oriented, minimalist hippies. Majestic seahorses.
We love progress and elegant, functional solutions.
Relentless positivity.
Form meets function.
Something is wrong.

Instagram token error.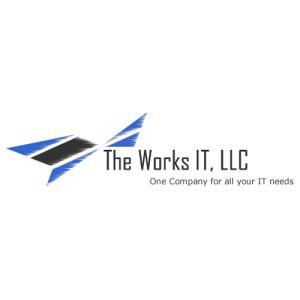 It All Started Back In 2008
"What's with the name", you ask? Well, you're probably familiar with hearing the term "the works" when it comes to things like products and food, meaning "everything". Like a large pizza with "the works", or a "the works" car wash. Well, we decided that's an accurate description of our company's offerings. A company specializing in Information Technology (IT) that you can go to, not just for computer repair, but a company you can go to for "the works". Everything. All services and products for home users and businesses alike – graphic design, branding, Web design, Web hosting, domain names, email accounts, computer repair, virus removal, networking, tech tutorials, and so much more. You may be used to seeing this type of business strategy in Superstores, but why not take that idea of easy, one-stop shopping to another industry? We're one step ahead of ya.
Welcome to the one company for all of your IT needs.
Welcome, to The Works IT
Then In 2014
In the quaint Downtown of Harrison, Ohio there resided a robust little business consulting firm that you were likely to hear before you saw. More times than not, our CEO is shoeless, our music is loud, and work is being churned out at all hours of the day and night. The Works IT came hurtling into existence in early 2008 as two tech enthusiasts – one web and technology, one network and security – with almost a decade of professional experience in the IT field, wanted to offer honest, professional services at an affordable price. We excelled at this, consistently grew, refocused our efforts, picked up a stellar designer along the way, and are now a badass design, web, and marketing firm. However, our foundation has not been forgotten and we'll always be rooted in helping other businesses succeed – this is what we're passionate about. Graphic design? Yessir. Web services galore? Most def. Business and marketing? Totes.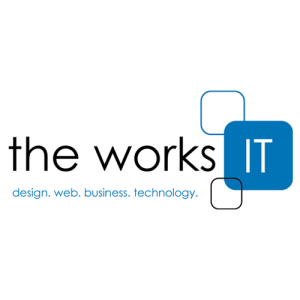 Coming soon is our epic rebrand. We're focusing our scope of services, beefing up our design department, increasing transparency, and adding lots of benefits to our website care packages. Stick around because, trust us, you're going to want to be a part of this.
Get in touch today.
Now that you're super jazzed about us (we're quite fond of you too *blush*), you might as well drop us a line or put a sparkly new message in our inbox while you're thinking about it. Don't be shy.