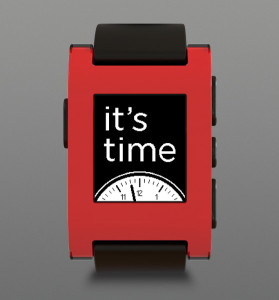 Back in May 2012, a small group of people were blowing Kickstarter records out of the water with their new campaign to raise money for starting full-scale production on their newest product, a smart watch called Pebble. If you've been living under a rock and haven't heard of this, just check out their Kickstarter fundraising page for all the deets.
I followed this really closely for just a day or two before I realized I really need to invest in this. So I did. Since then, I've been privileged with bi-weekly updates from the Pebble team as to the stages of development the product was in. This proved to be a really fun and transparent way to engage me in their operations. I even was able to vote on a 5th Pebble color option along with the other 68,000+ backers. My color choice wasn't picked, but nonetheless, it was cool to be a part of.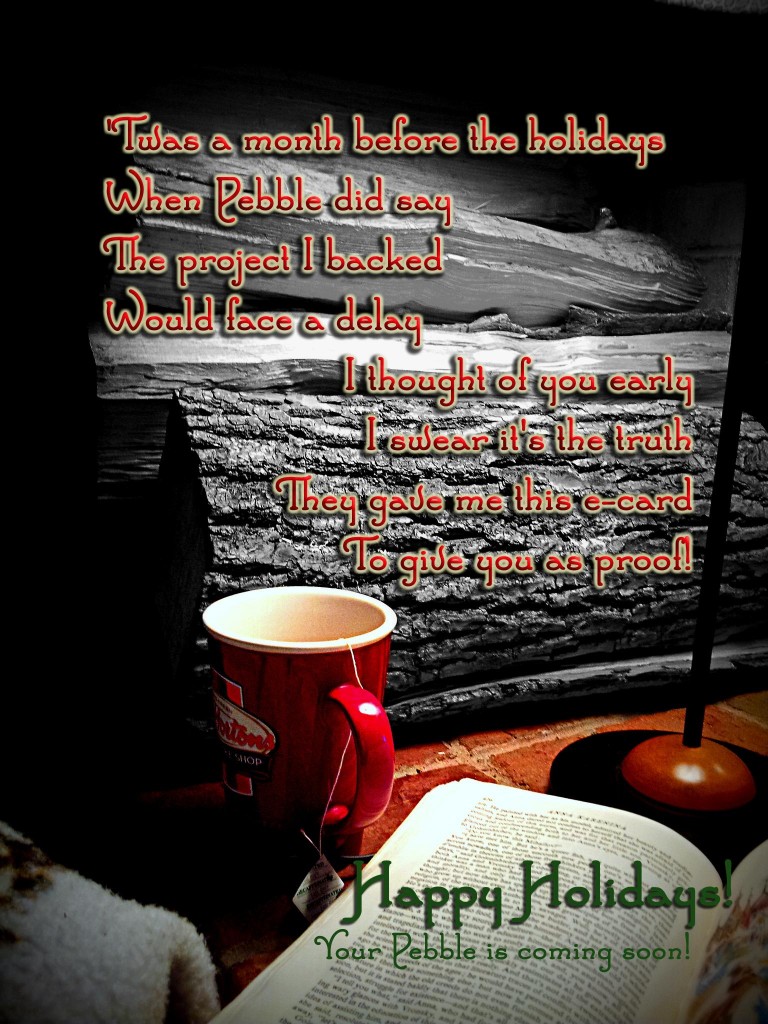 The most notable of the few disappointing points of the whole process is that because of the massively successful fundraising and pre-ordering, they fell behind their initial shipping projection of September 2012 by a few months, and then had to announce another delay in November. These delays, however did lead to some better results. The first product description included Bluetooth 2.1 +EDR which wasn't too outdated yet, but Bluetooth 4.0 had indeed been out for a bit at that point. Because of the massive amounts of money raised, they were able to include the Bluetooth 4.0 update which will decrease battery usage of your smart phone and the watch once implemented in future Pebble firmware releases. Other important upgrades include a backlight for the e-paper display, an extra color option for a total of 5 (including the backer-voted grey), more integration with iPhone (text message handling – thanks to the iOS 6 release), stronger water resistance, and a magnetometer for providing compass-like functionalities.
I'm excited to find out today and to subsequently announce to those who may not have heard yet, that Pebble has began shipping units to us early-investors! They're working out some last minute kinks as they work up to their top production speed of 15,000 units per week, meaning they should have all the backer orders fulfilled in 6-8 weeks. Judging by when I put in my order, I'm hoping mine should be shipped out before the end of February.
The iOS and Android apps that accompany the Pebble watch are currently available in their respective app stores. These are very newly released, so I made sure to go out, download it and check it out, which you can do to. Of course, you can't do anything but look longingly at it until you get your watch, but it's fun to feel that much closer to it.